VISITOR INFORMATION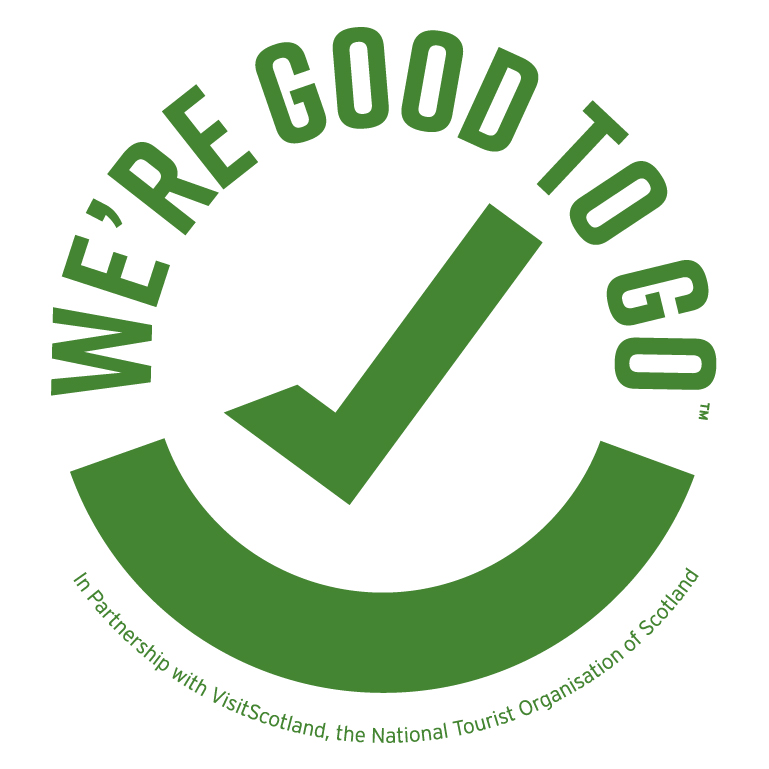 We have been awarded Visit Britain's accreditation as recognition that Music at Paxton adheres to Government and public health guidance.
Owing to the ongoing physical distancing requirements, we are obliged to relocate some of the concerts planned for the opening weekend of the Festival from Paxton House to Berwick Parish Church. For full details of the concerts that have relocated, please see https://www.musicatpaxton.co.uk/festival-opening-weekend-partial-relocation/
COVID-19 SAFETY & ON-SITE CHECK-IN
During your visit to Paxton this summer you will find a number of new safety measures in place to protect you so that you can focus on enjoying the music. These measures have been developed in line with legislation and guidance from the UK and Scottish governments, and include:Reduced venue capacities to enable socially distanced seating at 1m. Please only book tickets for your own household: tickets purchased together will be seated as a group."
● Shorter performances with no intervals: venues will be cleaned in between events, and hand sanitiser will be available at the box office and at all entrances/exits to the building.
● Staggered arrival times and an audience check-in system to support NHS Test & Trace.
● Depending on the requirements at the time of the Festival, it may be necessary to ask audiences to wear masks upon arrival and whilst inside the building.
● We will continue to monitor the situation, review our systems and adapt measures where necessary.
BOX OFFICE
Tickets are available in advance from our ticketing partner – Fringe Agency Box Office.
10am – 6pm, Mon – Fri 
0131 226 0009 | https://musicatpaxton.online.red61.co.uk
Please note: we will not be running an onsite box office – tickets must be purchased in advance.
Concessions are available to those under 18, in full time education, registered unemployed, disabled persons and their carers/escorts. Regretfully, we are not able to offer concessions to senior citizens.
Online passes to view performances with this symbol🎥 can also be purchased from the Box Office at a cost of £12 (Under 35s £7). The concerts will be broadcast 'as live' at 8pm on the day after the event at Paxton House and the films will be available for viewing at any time up to Sunday 15 August. For further information and step-by-step user-guidance please visit our website.
● Please note: tickets are non-refundable and non-transferable unless we are obliged to postpone the Festival for health and safety reasons, in which case full refunds will be available on request.
Priority booking for Patrons and Benefactors: Monday 12 April
Priority booking for Friends: Monday 19 April
Public booking: Monday 26 April
To be eligible for priority booking, join the Friends from £30 p.a. More information from Friends Secretary Adrienne Thunder:
friends@musicatpaxton.co.uk | 01669 620 685
DOORS, ACCESS AND SEATING
Unless otherwise indicated, concerts take place in the Picture Gallery (up the stairs at the far side of the courtyard).
Paxton House has fully disabled access, although assistance may be required for wheelchair users wishing to use the lifts. We would encourage visitors with additional access requirements to let us know in advance, so that we can make all arrangements necessary for your comfort.
● Please note: latecomers will not be admitted
ONSITE DINING
The Stables Tearoom will be open throughout the festival, serving drinks, light snacks and pastries. Please contact them directly for up-to-date information on menus and opening times.
01289 386 905 | paxtonhouse.co.uk
Alternatively, why not dig out the picnic hamper and rug? Whilst we are unable to provide cover this year, there are plenty of picnic tables within the grounds of Paxton.
DINE IN THE VILLAGE
The Cross Inn is a traditional country pub, five minutes by car from the House in the village of Paxton.
01289 384 877 | thecrossinn.co.uk
ACCOMMODATION
There are numerous local accommodation providers, some within walking distance of Paxton House: visitscotland.com | visitnorthumberland.com | visitberwick.com
HOW TO GET TO PAXTON HOUSE
By road (postcode TD15 1SZ)
The entrance to Paxton House is on the B6461, opposite the junction with the B6460 and adjacent to the village of Paxton. The House is signposted from the A1 Berwick-upon-Tweed bypass, and the entrance is 3 miles along the B6461 on the left-hand side of the road.
Please note: the Union Chain Bridge at Horncliffe is closed until Spring 2022.
By rail
Berwick-upon-Tweed railway station is on the east coast main line, served by LNER and CrossCountry trains. Paxton House is a ten-minute taxi journey from the station.
GET INVOLVED
Would you like to join our friendly team of volunteers? Typical roles include accommodation hosts, page turners and front of house/box office assistants.
More information from Volunteers Coordinator Marianne Butler:
volunteers@musicatpaxton.co.uk | 01289 386 022
MORE INFORMATION
Please see the Music at Paxton website for more information and Frequently Asked Questions